Description
Educator Preparation and Public School Programs invites you to join our
EPPSP Spring 2022 Webinar Series
 
Building Literacy Across California: Issues, Challenges, and Successful Strategies
 Date: April 21, 2022

 
In this webinar hosted by the Center for the Advancement of Reading and Writing (CAR/W), we will be hearing from County Offices of Education across the state. Our panelists will present their perspectives on what the vital issues are in terms of Literacy Education, what needs are emerging in a post-pandemic environment, and some successful strategies being implemented in their respective regions.
 
Facilitators
 
Jyothi Bathina, Co-Director, Center for the Advancement of Reading and Writing (CAR/W), CSU Office of the Chancellor
Dr. Jyothi Bathina serves as the Co-Director of the Center for the Advancement of Reading and Writing and oversees the Expository Reading and Writing Curriculum that is currently being implemented in thousands of schools across California, preparing students for success in college writing courses. Her expertise is in adolescent literacy, teacher preparation and content specific literacy practices. Dr. Bathina taught high school English in the South Bronx, as well as in East and South San Jose before entering higher education. She remains passionate about empowering all students by helping teachers increase academic, functional, and critical literacy in the classroom. Prior to joining the Chancellor's Office, Dr. Bathina was an Associate Professor of Literacy at CSU Fresno and a Professor and Academic Program Director for National University's Teacher Preparation Program. She also founded the non-profit Literate Voices, working with school districts across California to publish powerful student narratives.​

 
Panelists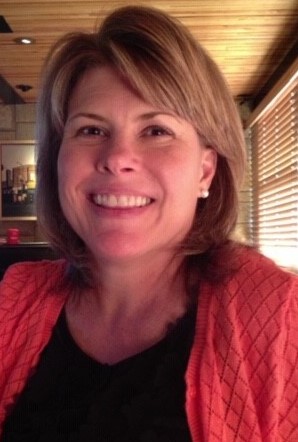 Lucy Edwards,     Director, Continuous Improvement and Academic Support (Napa County of Education)
Serving as an educator for over 30 years, Dr. Lucy Edwards is currently the Director of the Continuous Improvement and Academic Support (CIAS) department with the Napa County Office of Education. CIAS provides technical assistance to all Napa County school districts in curriculum and instruction, strengthening data cultures, new teacher induction, MTSS, and social emotional learning practices. In her role, Dr. Edwards facilitates local educational leadership networks with Napa County school district superintendents, assistant superintendents, directors, and principals and provides assistance in the areas of leadership, continuous improvement, and academic and instructional support. Her main responsibility is to assist local educational leaders in the development and approval of their districts' LCAPs through a more disciplined and compassionate approach to systems work and building better evidence for smarter planning. Dr. Edwards has a background in literacy leadership and also serves as the lead for CISC's ELA/ELD subcommittee comprised of literacy experts from County Offices of Education across California.
Leslie Zoroya,    Project Director, Reading/Language Arts     (Los Angeles County Office of Education)
Leslie Zoroya is a Project Director III for Reading/Language Arts in the Division of Curriculum and Instructional Services for the Los Angeles County Office of Education. She provides literacy professional development and technical assistance to the 81 school districts in LA County, in both online and in-person formats. Leslie serves as a member of the CA State Curriculum and Instruction Steering Committee subcommittee for Language Arts, was the lead author of the 2008 Reading/Language Arts Adoption Toolkit, and has led many Distinguished Schools, Gold Ribbon and Program Quality Review teams. Leslie was selected by the CDE to be a Content Review Expert for the 2015 English Language Arts/English Language Development Primary Adoption and is a member of the CA State Literacy Plan Committee.
Danielle Ross,    ELA/ELD Program Director (Madera County Superintendent of Schools) 
In her current role as ELA/ELD Program Director for the Madera County Superintendent of Schools, Danielle's responsibilities include collaborating with districts to offer ELA and ELD support and professional development, assisting with our county's LCAP approval process, coordinating a county network for local, state and federal program updates and assisting with various grants and projects. Over the past eighteen years, she has served as a district Educational Services Director, Assistant Principal of Curriculum and Instruction, Reading Specialist and high school English and Psychology teacher. Danielle was the 2011 Madera County Teacher of the Year and recipient of a Think It Up: Innovation in Education Award in 2016. 

Christopher Eddings,    Project Coordinator, ELA/ELD (Stanislaus County Office of Education)
Chris Eddings is an ELA/ELD Project Coordinator for the Stanislaus County Office of Education. His teaching experience ranges from teaching junior high newcomers to high school AP Language and Composition. Chris serves as the Expository Reading and Writing Curriculum (ERWC) CISC Liaison and Region 6 lead. He supports both new and continuing ERWC teachers by facilitating introductory and update workshops.
Please forward and share it to your colleagues and distribution group(s). 
 
Thank you,
 
 
Department